The Franklin-Thomas Co., Inc.

Contact Us: 386.747.3999 - racing@ftcinnovations.com
HOME


"Thank you for posting the files."
"Really made the difference for me the last few days."

$100 Monthly Service
After purchasing, you will get a notice that you have purchased the Monthly service.
We will use your email address and send the files daily.
Emailed Daily as Excel Files
Keenland Sunday - $20
JT Review -
Made it home in time to bet Aqu late P4 yesterday: paid $1,185. Also hit TP P5, paid $155 (with consolations). For Saturday I think I'll try some P3s and P4s, and P5s if I can keep the ticket cost cheap,. I again have noticed the horses with the best closing speed run well, even if they are ranked low. That was the case at Aqu 3rd leg of P4.
I do plan to go to SA today to grab some cash from my Xpressbet account. SA is now my ATM machine.
GP $20 ticket gave me a $632 winner on the 26th.
Get all these informative Microsoft Excel files emailed every day for the major tracks we cover. Over 35 years experience in AI and Thoroughbred Forecasting. Over 100,000 races in our database. You'll know more and will be more successful.
For more details, please see the videos below.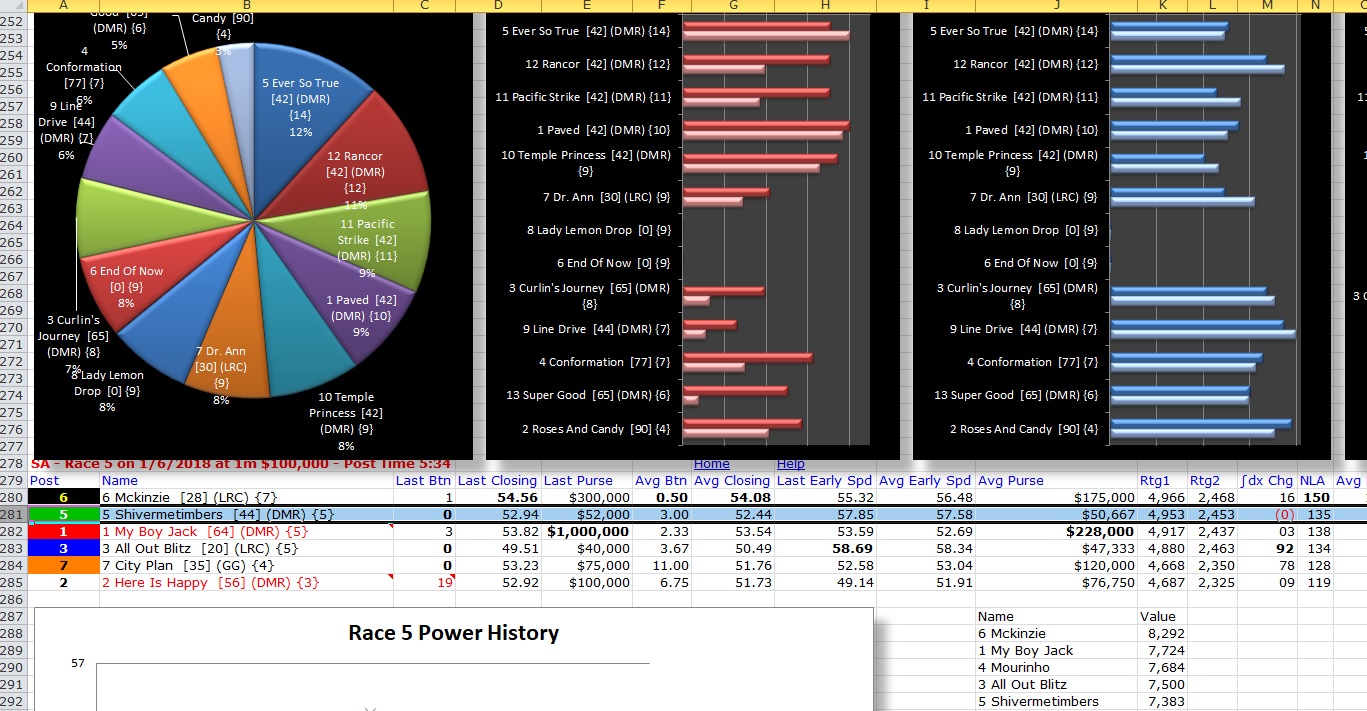 Area Under The Curve File
A2 Matrix File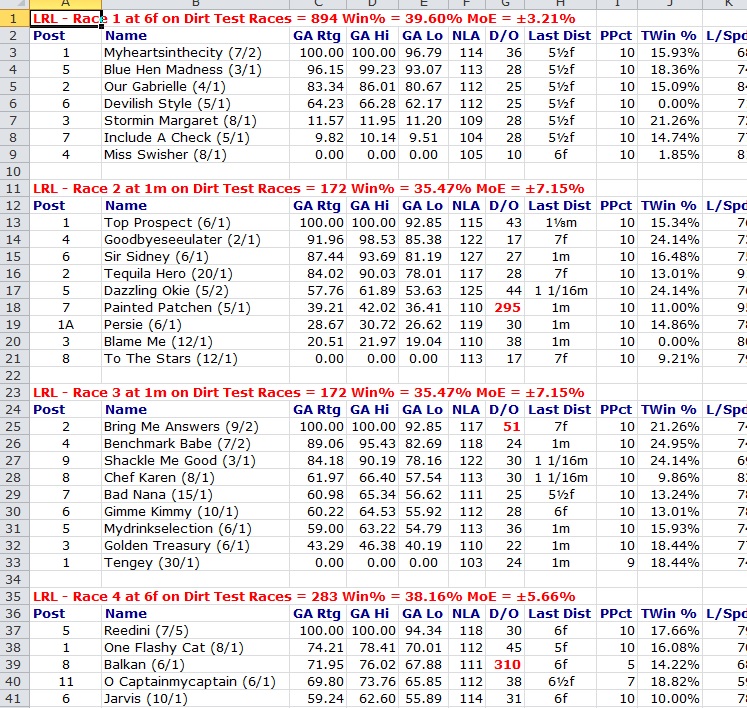 Genetic Algorithm File